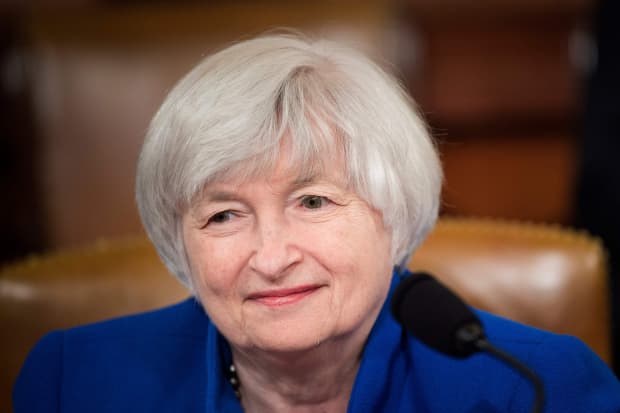 Cryptocurrencies could succeed if properly studied, but bitcoin is a highly speculative and inefficient asset, said US Treasury Secretary Janet Yellen.
Janet Yellen, the recently-appointed Secretary of the US Treasury, doubled-down on her belief that BTC is frequently used in illicit transactions, while it fails as an efficient form of payment.
Interestingly, her comments came as the price of the asset slumped by more than $11,000 in a day to below $48,000.
Yellen On Crypto And BTC's Inefficiency
While speaking at the DealBook DC Policy Project, an event moderated by the New York Times, Yellen commented on the steep road the US has to face in its post-COVID-19 economic recovery. Interestingly, she touched upon the role of digital assets, as she believes that they could provide "faster and cheaper" payment methods.
However, their current forms present "many issues" that have to be studied before getting a more significant role. Some of the problems that need addressing include "consumer protection and money laundering."
While directly speaking about the primary digital asset, namely Bitcoin, she bashed it by saying that it's "extremely inefficient for conducting transactions" and it's a highly speculative asset.
Yellen previously asserted that the rise of the crypto industry had increased the risks of vulnerabilities as criminals tend to employ them for illicit actions.
During the NYT event, though, she hinted that the US Federal Reserve could join other central banks in following the growing trend of a central bank digital currency (CBDC). The US has dabbled with this idea in the past few years but has remained indecisive. In contrast, China has made significant progress and is actively testing its own version with various trials.
BTC Price Slumps $11K
Yellen's words came during a steep correction for the primary cryptocurrency and the entire field. BTC painted a new all-time high record earlier today at above $58,400, but the bears were looming and initiated an $11,000 drop.
In a matter of hours, the cryptocurrency plummeted to a low of $47,500 (on Bitstamp). Nevertheless, bitcoin has bounced off so far and has added $6,500 of value from today's current low.
Most of the crypto market followed as Ethereum dipped below $1,700, BNB beneath $250, Litecoin to below $200, and more. Ultimately, the cumulative market capitalization lost over $200 billion in less than a day.
Source: CryptoPotato