"Eh-Oh… what could the Teletubbies possibly be hiding from us?"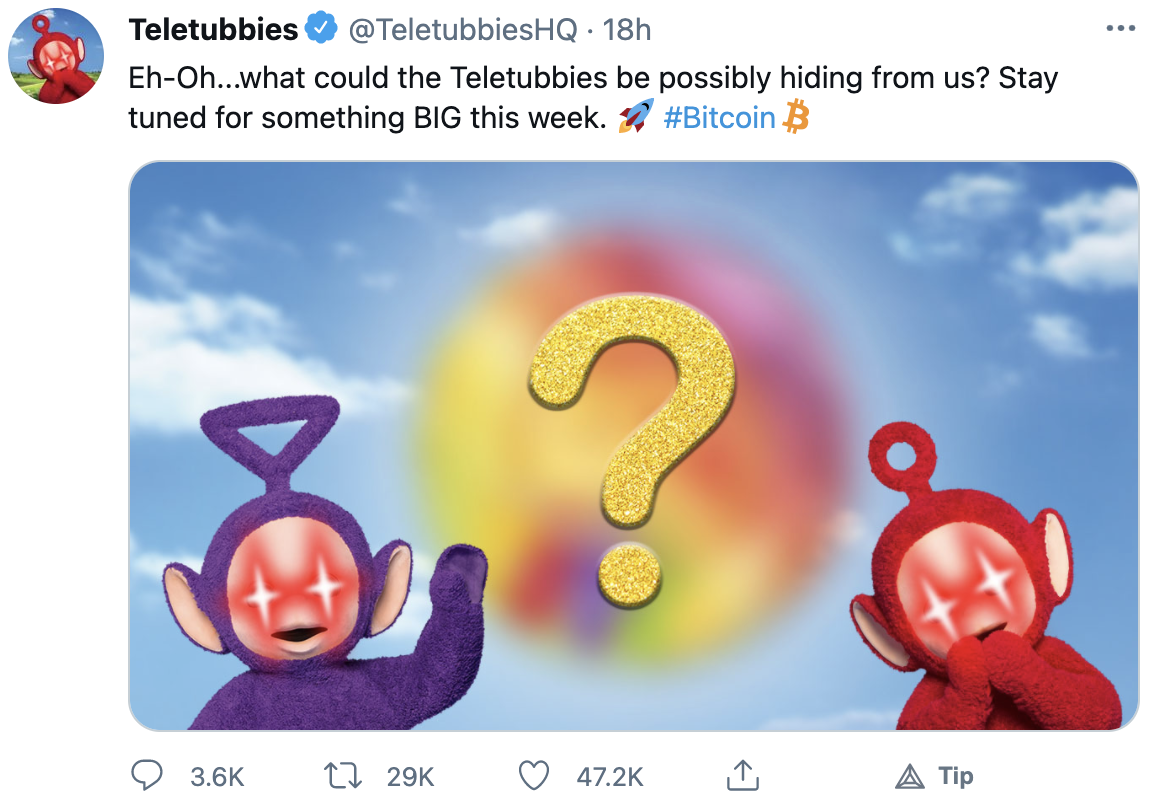 A tweet yesterday on the Teletubbies Twitter account has left everyone wondering what on earth the Teletubbies could have to do with the king of the cryptocurrencies.
Bitcoin is not just in Cryptocurrency news all the time, but it is now plastered over mainstream media with increasing regularity. The biggest banks, the largest payments companies, the most followed celebrities, are all getting into, accepting, or talking about Bitcoin.
So, we wait with awe and wonder at what the Bitcoin hashtag on the latest Teletubbies tweet might actually mean. The tweet tells us of "something BIG this week".
The image in the tweet is also rather thought-inducing. Instead of the usual sun with the lovely smiling baby's face in its centre, we have a blur and a golden question mark. Also, the Teletubbies' eyes radiate laser beams. Most puzzling.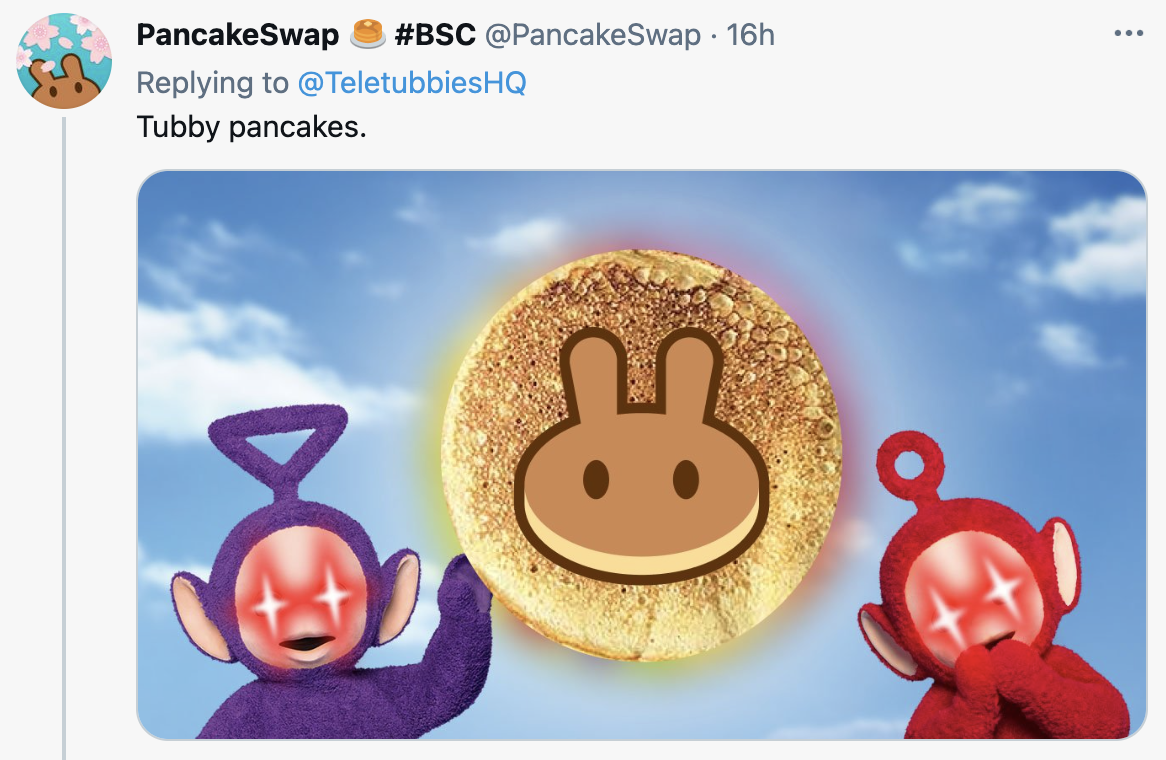 With today being April Fool's Day, perhaps this could be an answer to the tweet. However, the Teletubbies have certainly got us guessing and we will all anxiously anticipate what they have for us… and exactly what that has to do with Bitcoin.
Source: CryptoDaily