Ethereum, the second largest cryptocurrency in the market, has touched $ 800 for the first time since May 6, 2018.
Its market cap once again hit $ 91.7 billion, surpassing Godman Sachs, Uber and travel giant Booking.com.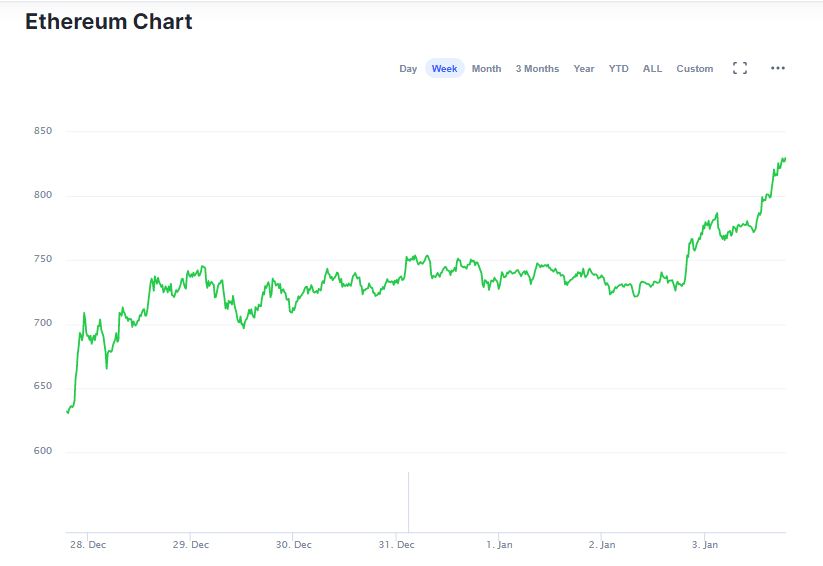 On January 3, the decentralized financial ecosystem (DeFi), mostly powered by the Ethereum blockchain, had a total locked-out value exceeding $ 15 billion.
However, while Bitcoin was well above the ATH level in December 2017, Ethereum still has 44% left to reach its early 2018 peak at $ 1,442.