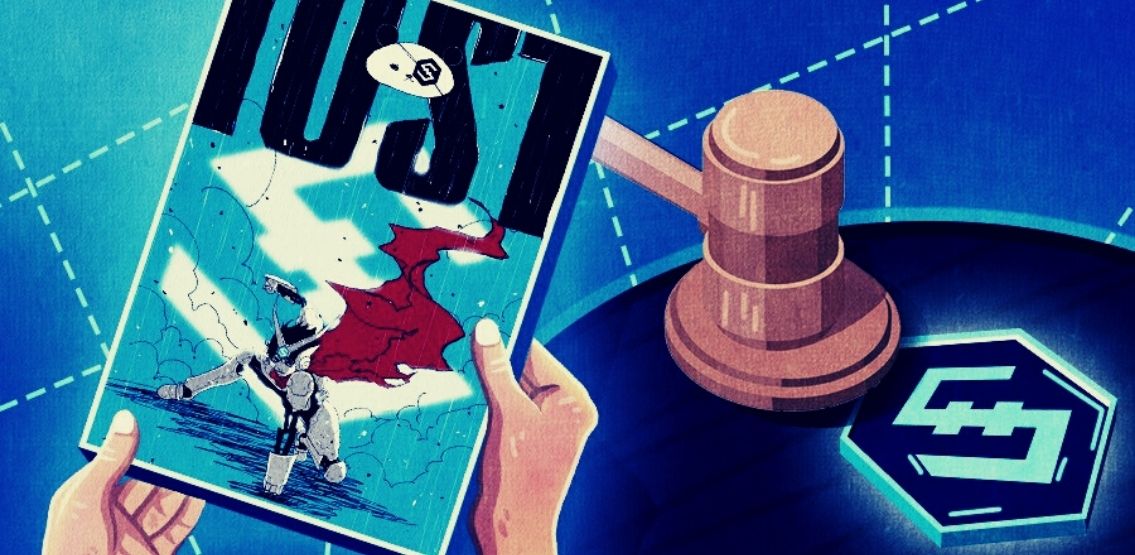 Renowned Japanese manga artist Chihiro Tamaki's NFT digital art is the first NFT to go live on IOST's Japanese NFT marketplace, TokenLink.
The art piece named "An IOST warrior fighting for developers" is one of twenty works by Tamaki to be auctioned.
The NFTs to be auctioned on TokenLink also includes an NFT modeled by the co-founder of IOST called "Warrior." The 20 NFTs will function as a gaming item too.
IOST A Suitable Platform For NFT
Tamaki is one of Japan's leading manga artists with fans across the globe. She writes in various genres, and her book titled "Walkin' Butterfly" has been translated to many languages and into a TV drama. The auction is held by a third-party service not provided by IOST.
IOST is one of the ideal smart contract platforms for NFTs as it provides alternative smart contracts which are gas-efficient and suitable for small transactions. The team's statement on their blog says,
"We believe that NFT can contribute to digital art transactions that are suitable for transactions and can return royalties to all creators. Profit-sharing is implemented through smart contracts, programs that run on the blockchain, ensuring transparency and reliability of the business model built in the IOST ecosystem."
IOST A Sought After Gaming Platform
IOST blockchain has been a highly compatible gaming platform ever since the launch of its mainnet in 2019. IOST was recognized by one of Japan's prominent developer conferences on entertainment and games, the CEDEC2019. Gaming companies that use the IOST blockchain platform showcased the blockchain technology's advantages at the conference.
IOST released the IRC-722 NFT standard in April 2020 and partnered with the Japanese blockchain game developer and consultancy company, Platinum Egg. This partnership also led to the creation of the TokenLink NFT marketplace.
TokenLink To Support BTC And ETH Soon
As per its design, TokenLink allows IOST gamers to trade NFTs and other game items securely. IOST launched TokenLink Beta in January. Community members can avail the option of trading items from CrossLink, a GPS-Linked strategy game developed by Platinum egg and launched in September 2020.
The next step for TokenLink, aimed at Q2, is to support trading in multiple tokens such as Bitcoin and Ethereum. IOST will be adding an "NFT +DeFi" feature on Donnie Finance, a decentralized and integrated financial service provider built on the IOST platform. Donnie Finance's total volume locked rose above $27 million on April 5th. 
Source: CryptoDaily