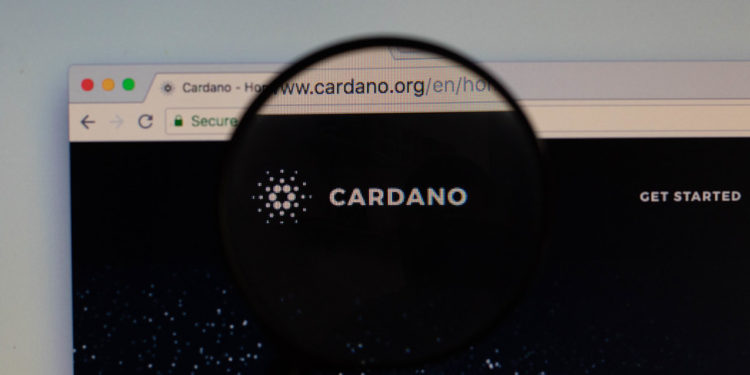 Cardano dropped out of the 3rd biggest crypto position as Bitcoin failed to break above the $60K region. BNB on the other hand reclaimed the third spot in terms of market cap and overtook ADA so let's read more in our latest Cardano ADA news.
After the volatile day that we saw yesterday when BTC touched $60K, the main cryptocurrency dropped to $58K and the altcoin market saw even more fluctuations making Cardano retrace after the latest gains which ultimately led for the coin to drop from the third position to BNB. Over the past few days, we saw quite the volatility in the altcoin space but the larger-cap coins calmed down on the 24-hour scale.

Ripple, DOT, ETH, UNI, LTC, and LINK displayed insignificant movements in their direction and as a result ETH still holds above the $1800 while DOT remained north of $36. Cardano lost the most value since a day ago and dropped by 10% despite being the biggest gainer from the top 10 crypto assets after Coinbase Pro listed it on its platform. ADA was set at the third position as the biggest cryptocurrency but now Cardano drooped out of the spot with BNB surpassing it. The lower and mid-cap altcoins displayed fluctuations as well with PundiX leading the way with a 50% surge in one day.
Harmony increased by 40%, Siacoin by 20%, BitTorrent by 17%, THETA by 16%, and Curve DAO by 11%. On the other hand, FIL dropped by 10%, ThorCHAIN dropped by 7% and PancakeSwap dropped by 7%. The main cryptocurrency had quite the intriguing day yesterday as it gained $4000 to $58K in the past day but then went on a short surge and briefly touched $60K. The situation rapidly changed because BTC got rejected and drove south and lost the previously gained $4K and hit a low of $56,200. It managed to bounce off again in the next few hours and is now sitting at $58,000 again.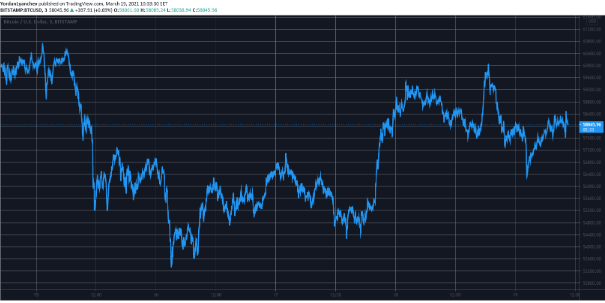 Looking from a technical perspective, BTC will have to overcome the resistance at $59K, $60K, and $61,200 if it wants to make another ATH record. The support levels at $53,500 and $57,500 can assist it another correction arrives.
Source: Dcforecasts