According to technical analysis, Bitcoin may have found a bottom after falling to $40,600 and making a third touch on a trendline that has been in action since September 2020. On the other hand, the market is still waiting for confirmation of the bounce.
Since reaching a high of $68k in November of last year, the crypto market has been trending downwards. So far, the corrective action has totaled 41%. Is this the end, or will there be more?
Over the weekend, there was a relief rally, with Bitcoin rising as high as 5.6 percent. However, the price has since dropped to $41,500 as of this writing on Monday morning. A confirmation touch of the trendline at $40,600 may be in the cards.
A looming death cross isn't going to make things any better. The 50-day moving average is poised to cross below the 200-day moving average, which might happen this week on Thursday. This would indicate that Bitcoin is once again in a bear market from a technical standpoint.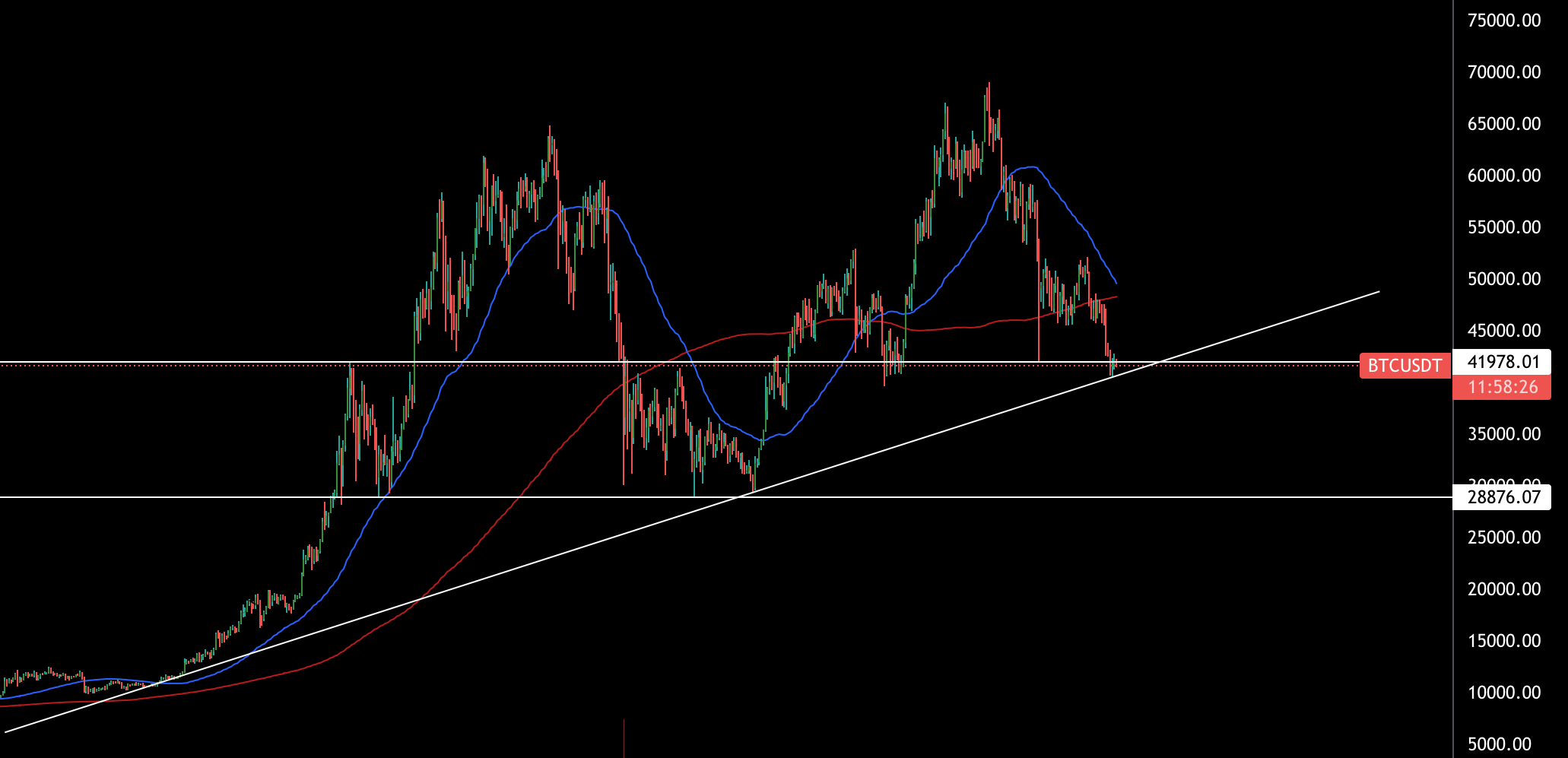 According to some observers, Bitcoin is in a similar situation to the May/July crash, when the price dropped to below $30k and stayed there for three months before rising to the all-time high in November.
When there is blood on the streets, buying is sound advice, and it may be the best course of action in this case. Unfortunately, the sentiment is low, and the Fear and Greed Index has dropped to 23, down from 29 last week.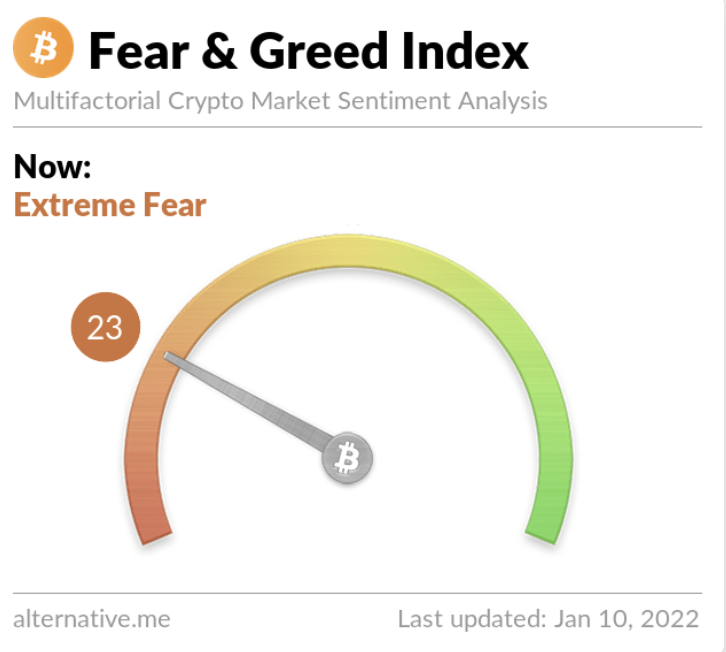 Both the Stochastic and the RSI have reached the oversold zone, suggesting that averaging into Bitcoin as well as some of the larger and fundamentally solid alts may be the best bet.
The Fed, on the other hand, remains the center of attention. Will Chairman Powell be able to turn off the spigot that feeds money into the Wall Street trough and then implement the three-rate rises he promised?
If this happens, things will likely be more difficult for the crypto business throughout the year. But stating something is one thing, and doing it is quite another. So we'll watch how the market reacts when tapering concludes in March. The spigot may be turned back on, giving Bitcoin another chance to push the bull market further.