Bitcoin has all the criteria to continue expanding now that it has passed the severe resistance in recent days.
Bitcoin was facing a severe challenge in the $42K – $43K zone, which was a long-term functional resistance, received the most attention.
On the other hand, Bitcoin has recently overcome this resistance and now has it under control for several days. Therefore, only one conclusion can be drawn from this situation: Bitcoin is on its way to $50,000.
Recall what circumstances may have aided this development. In its most recent report, the American Bankers Association (ABA) urges all banks to consider collaborating with crypto firms, citing the potential of cryptocurrency as one of last week's most noteworthy announcements.
J.P. Morgan recently launched a Bitcoin fund for private clients, or Ukraine, which is planning to legalize cryptocurrencies across the country.
But first, let's take a look at how the market looks from a technical standpoint. In terms of what we may expect in the following days, Bitcoin will test the $42K – $43K level. This is expected since traders need to know where the safe port, and hence the new support, will be from now on before continuing to grow.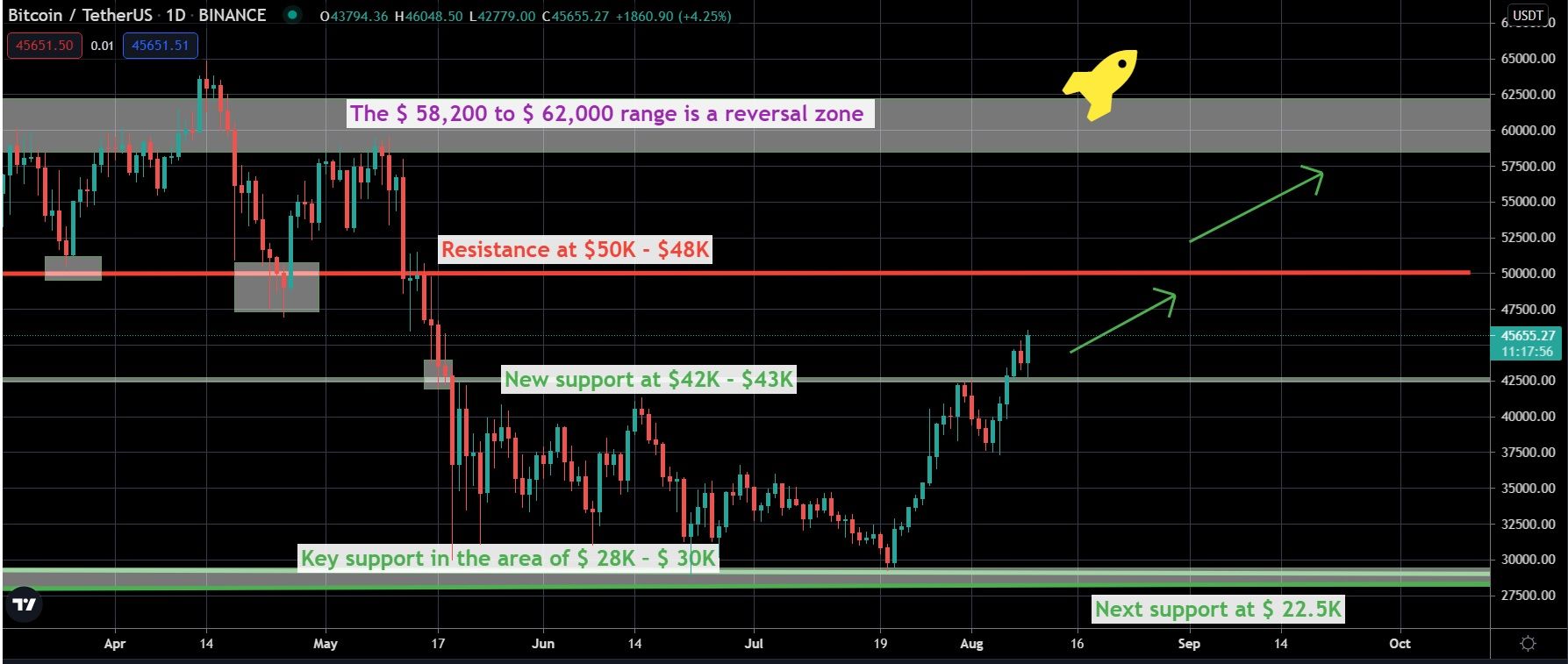 Bitcoin, on the other hand, will not take long to decide to travel towards $50,000.