Bitcoin has fallen below the $36,000 mark, falling further 2% to $35,780 earlier today.
As a green hourly candle appears on the chart, the price of the main digital asset has regained its losses, increasing to $36,548.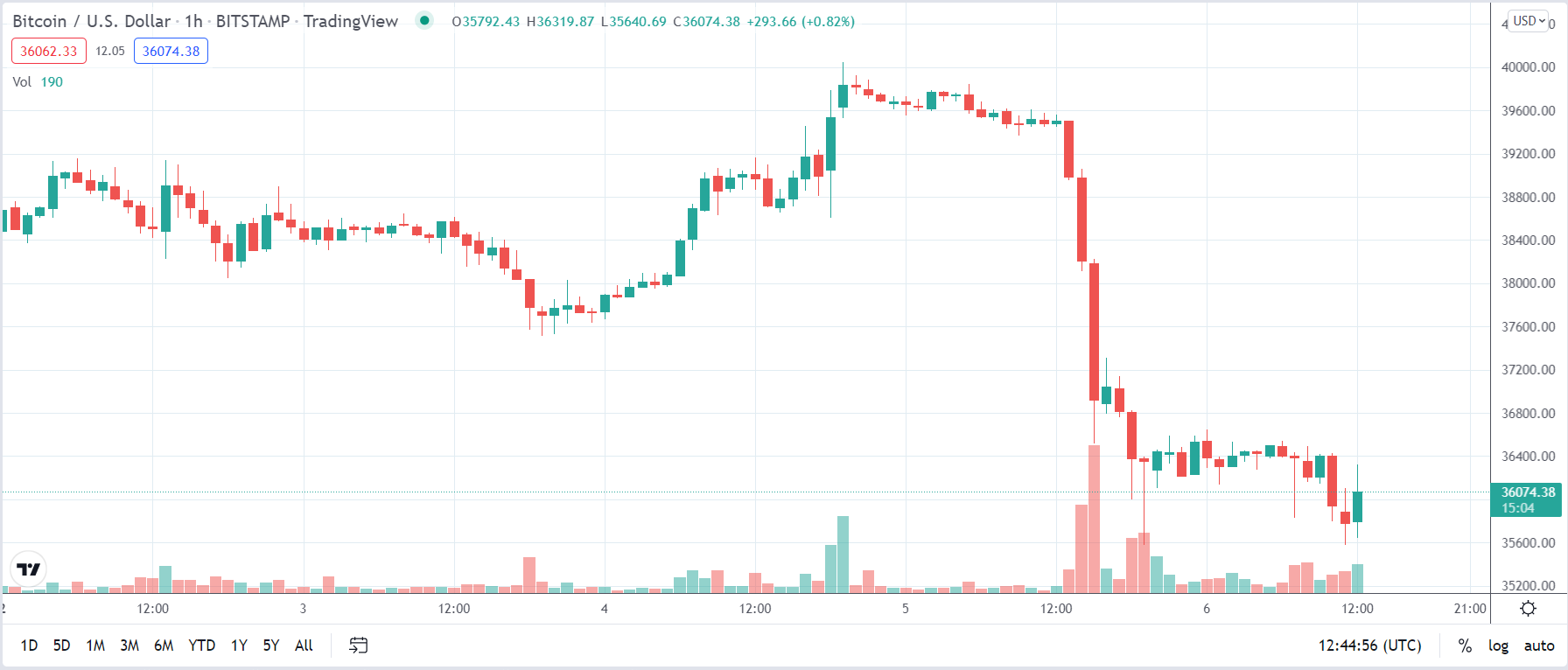 BTC began to fall on May 5, printing enormous red candles that dropped the price from $39,500 to $36,386—a drop of roughly 8% from the market price. This was the day the Federal Reserve announced a historic half-point rate hike to combat rapidly rising inflation.
The stock market sank Wednesday sharply, with key indices such as the Nasdaq 100 and S&P 500 dropping significantly.
Furthermore, the Bitcoin Fear and Greed Index is at 22, indicating "severe fear," implying that investors are concerned, which might give a buying opportunity.
On May 5, Bitcoin detractor Peter Schiff tweeted that investors will continue to sell their cryptos because they will need cash to meet mounting household expenditures. He said that Bitcoin and crypto-related stock prices are falling and that the entire field would soon be revealed as "malinvestment."
He predicted that Bitcoin would go below $30,000 in January and subsequently fall below $10,000.