Cryptocurrency companies dominate the list of the most popular financial applications.
The crypto boom is still going strong, as indicated by a list compiled by Apptopia, which tracks the most popular financial and banking apps.
This predicament and the fact that crypto applications now dominate financial applications were highlighted by the popular New York daily Business Insider.
As seen in the table below, three crypto applications have been ranked among the top five most popular and downloaded apps.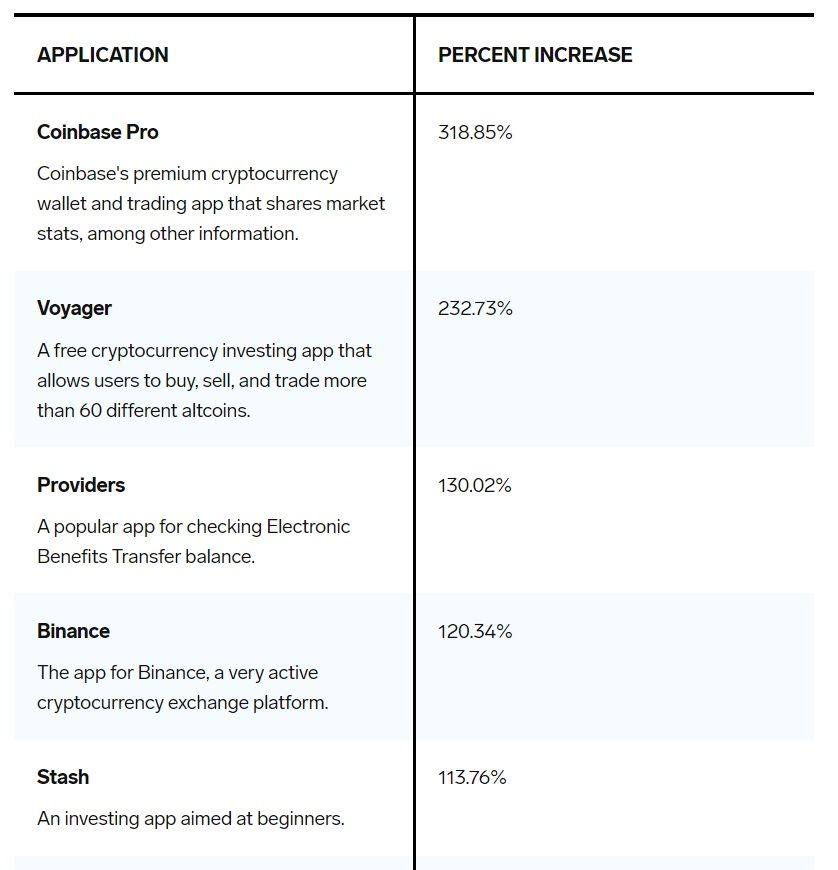 With up to +318.85 percent growth, Coinbase's PRO trading platform came in #1. Voyager, which also deals in cryptocurrency, is in the second position with a +232.73 percent boost.
The well-known Binance company, also known as one of the most famous crypto exchanges globally, is the last crypto company to appear in the TOP5. Binance has seen a 120.34 percent growth in app usage.